Today is all about the clothes. I feel like it has been forever since I've done a proper outfit post. I think peach tones are my new summer power color. We had fun taking the pictures today. Unfortunately the majority of the silly ones didn't turn out but they were a lot of fun to shoot. Today was rather boring as I had to go to a conference at my new college for transfer students. I took the most hideous photo for my student ID. I'd been relatively lucky in that department until now.
shorts: crimson and clover, shirt: thrifted, shoes: gift
I do realize I've been wearing these shorts quite a bit they are so versatile. They were definitely worth the $8.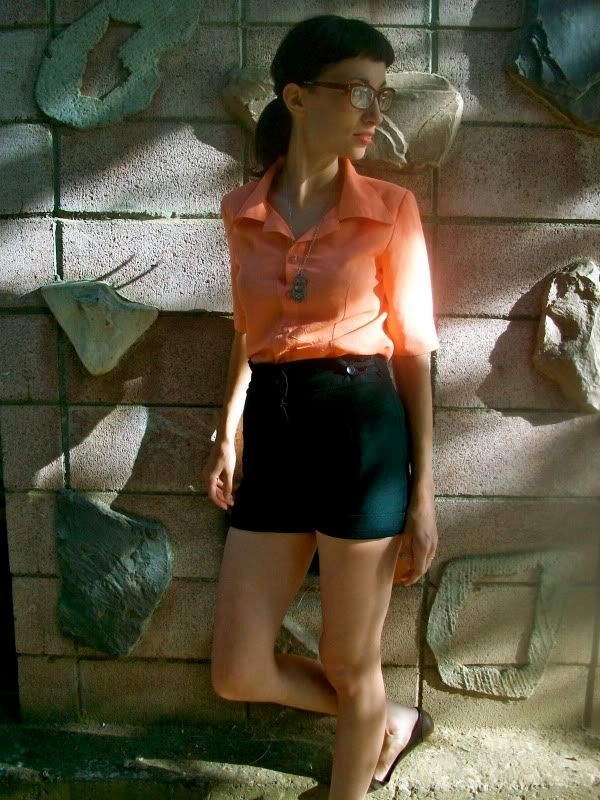 The necklace was from a free grab bag of mostly vintage goodness I scored a couple of weeks ago.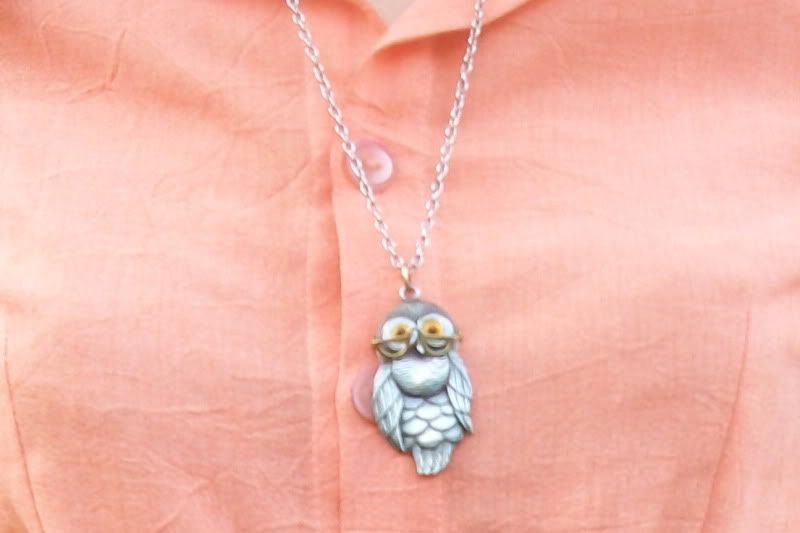 100 percent thrifted outfit
This fall one of my electives is going to be photography. I am very excited that I got in as it is a very popular class. I really want to do photo shoots for other people when I get a little better.