Last night was a date night to celebrate Alaric being done with his classes. We decided to walk to the destination. When we passed by The Church of the Immaculate Conception I thought it would be a good spot to take pictures.
dress: crimson & clover
I've posted this dress before but I just can't stop wearing it. It is definitely one of my favorite pieces. When I'm going out and completely out of ideas and everything I try on is blah I put this dress on and feel instantly put together.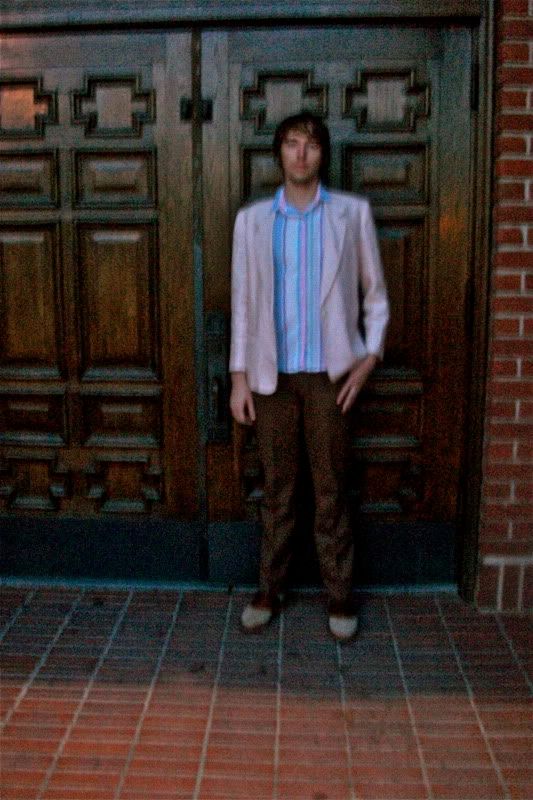 everything thrifted at various shops
Alaric's blazer was only 50 cents. Party in da club.
I was sure these pictures turned out ok but I probably should have used flash in retrospect. I decided to make them a little smaller to negate the blurred out and flash bombed look.
close-up of vintage golfer shoes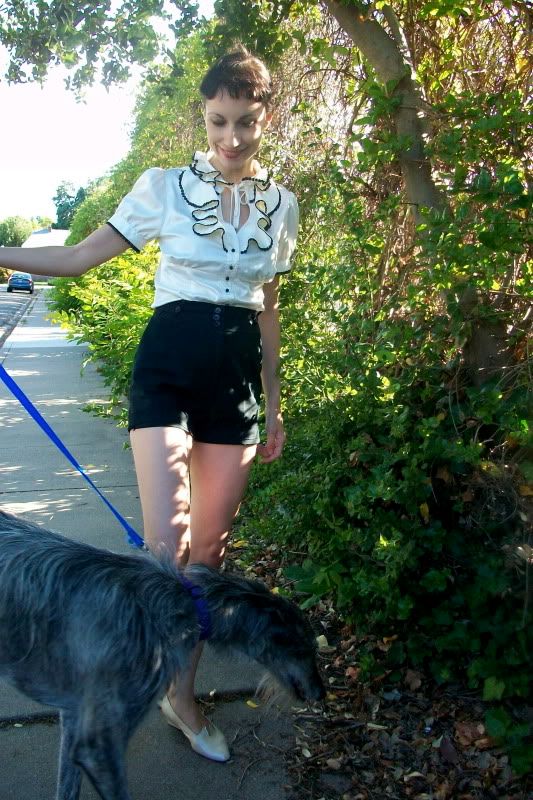 dress and shoes: thrift town, shorts: crimson and clover
I decided to be adventurous and bring the tripod for a change of scenery. I wore this blouse to match the shine and color of my new vintage shoes which I'm quite taken with.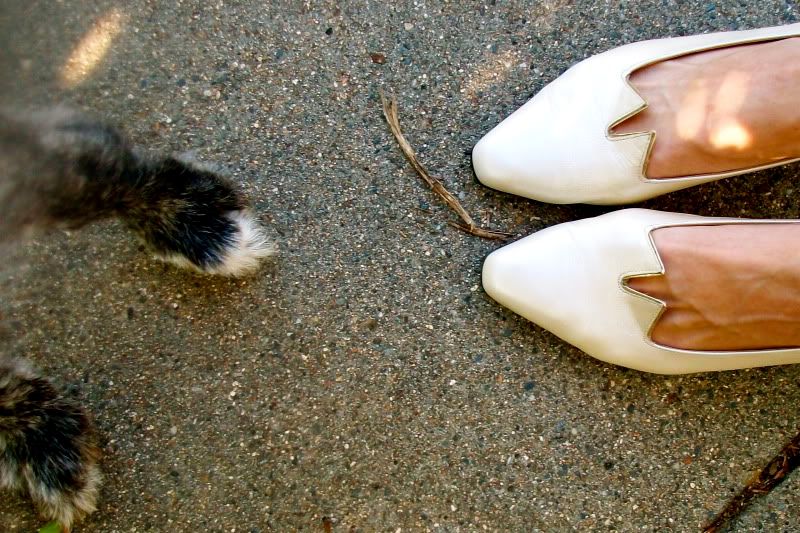 These vintage flats were only $2.
dress and shoes: thrifted
Bea totally wore herself out at the park today playing with her friends. She's had quite an exciting couple of days including a sleepover with her cousin. She is turning out to be so gregarious, always talking about her little friends. She even has a "happy dance" which I have yet to capture on video.