I am very excited that this is my one hundredth post which also happens to coincide with the fact that I have 100 official readers at the same time. Thank you so much! I wanted to wear a very special dress but it was just too darn hot today. Luckily for me while thrifting today I found this incredible black hat for $2 that sort of made my outfit a bit more extraordinary. We opted to spend today perusing thrift stores mostly for household items. I am determined to make our house more beautiful this summer as we are planning on living here for 3 more years. I am so enjoying spending more time with Bea now that school is out. Her entire outfit is thrifted of course. I have been finding her so many cool gingham outfits for summer. I wish these pants fit me they are so cute. She is looking so grown up lately.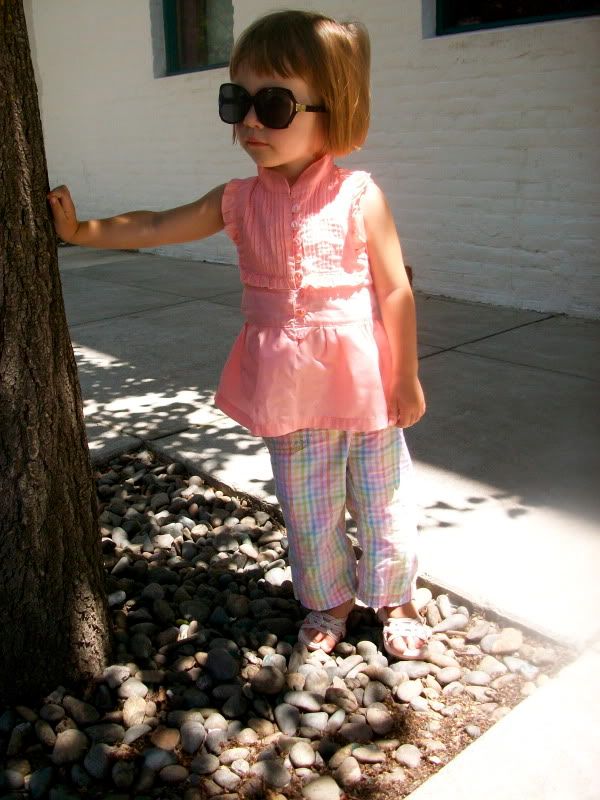 pants and top: thrift town, sandals: thrifted, shades: bows and arrows
After thrifting we went to play and take pictures at a park.
I've had the striped shirt for almost 10 years and I have never gotten tired of wearing it. Unfortunately I think it is going to fall apart on me soon. I love the flats too but they are also falling apart.
shirt: I don't remember but it was probably from the mall, flats: vintage gift, shorts: crimson & clover, hat: thrifted
Beatrix found these gorgeous white shoes that made her outfit that much cooler.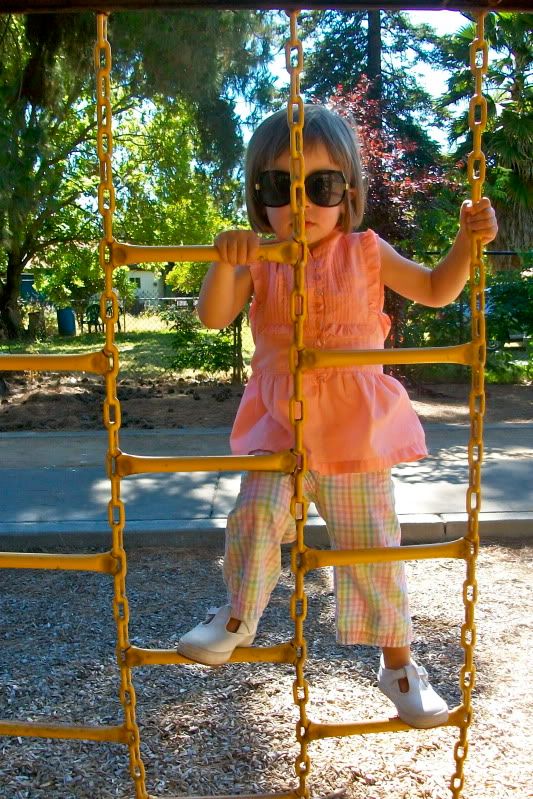 When the group of sketchy meth-heads finally left and stopped sitting on the play equipment Bea had a lot of fun on the static-prone slide.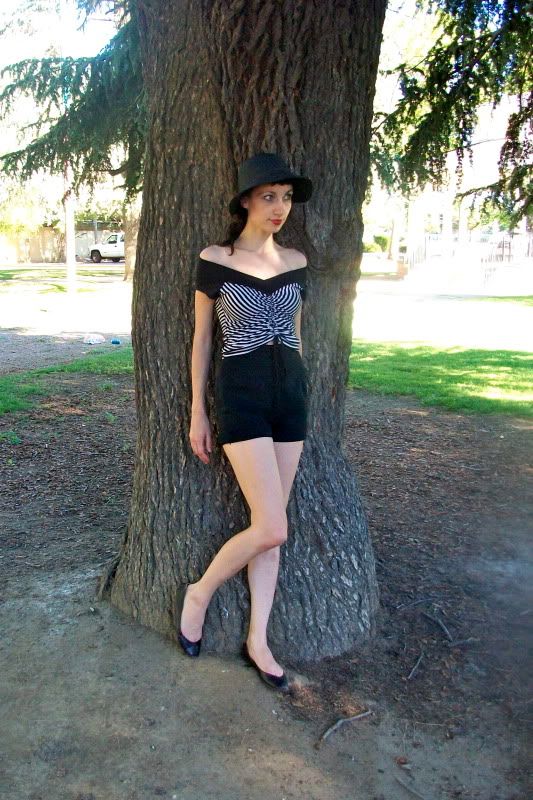 I am so glad I decided to start a style blog. I would like think of this blog as a lifestyle blog as I do want to write about other things besides fashion. However I love clothes and blogging about it has improved my wardrobe, and since I rarely buy an item that is more than $5 I am not in financial ruin as a result. The style blogging community is full of such wonderful creative geniuses and I really feel that I finally have a creative outlet for my burgeoning artistic side without compromising my ethics.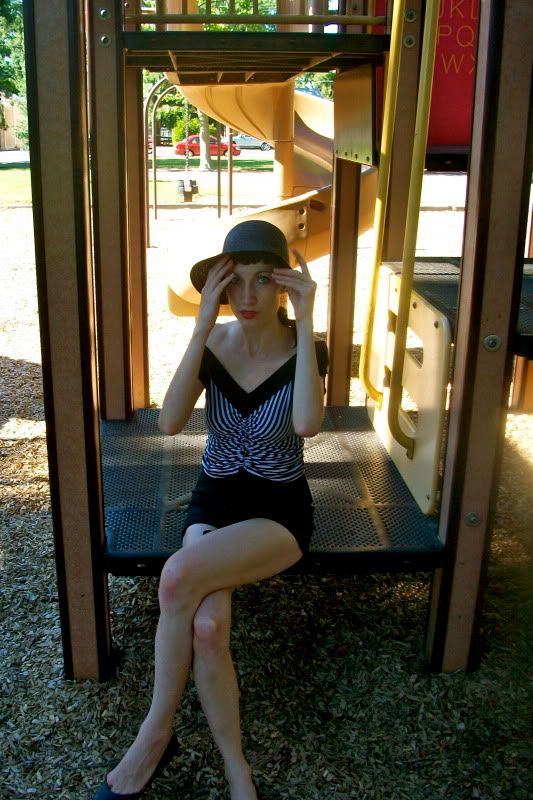 Today one of my outfits was featured on Amanda's blog,
The Upside of Wonder
, in the looks of the week. Amanda has such a darling blog and etsy store. Thank you!