Friday was Concert in the Park and we managed to take a few photos of some locals as well.
shoes and shirt: crimson & clover vintage, shorts: american apparel
We were quite impressed with the extremity of his distressed yet still functioning jeans and what a cute pair they make with matching face paint even.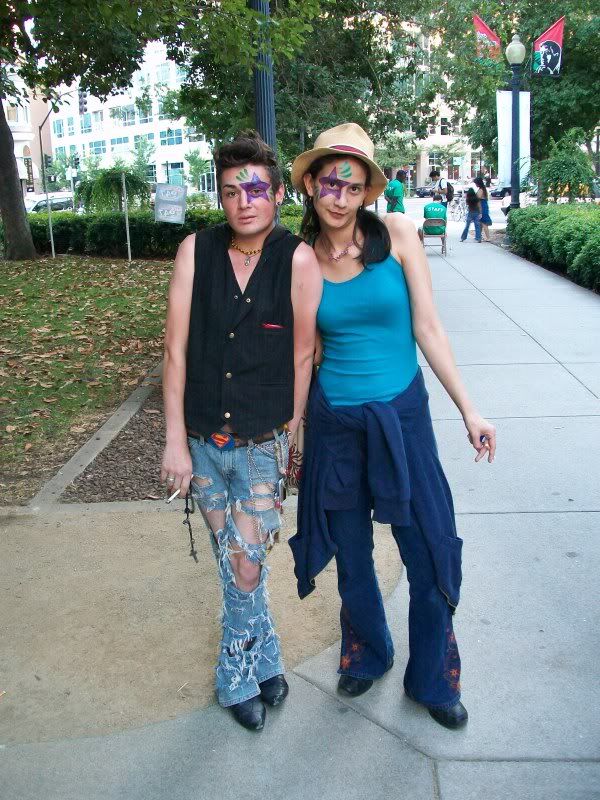 shorts: crimson and clover vintage shoes and top: thrifted
We had to take a photo of her adorable dirndl dress.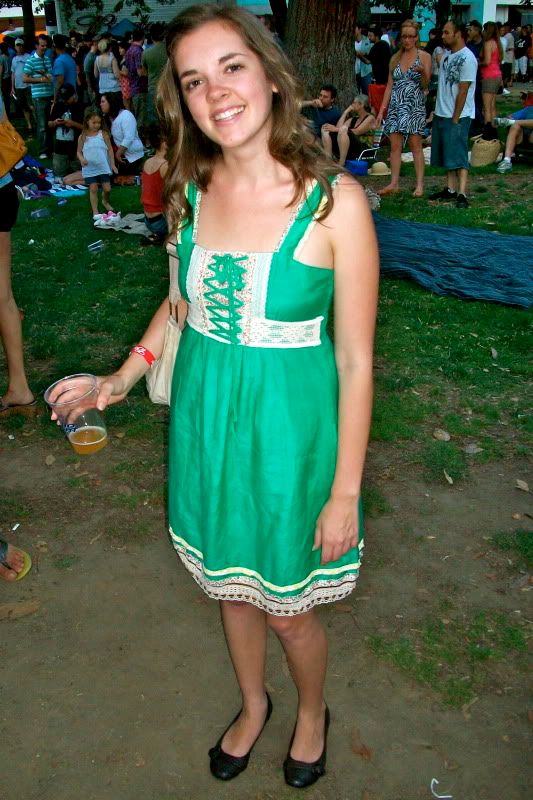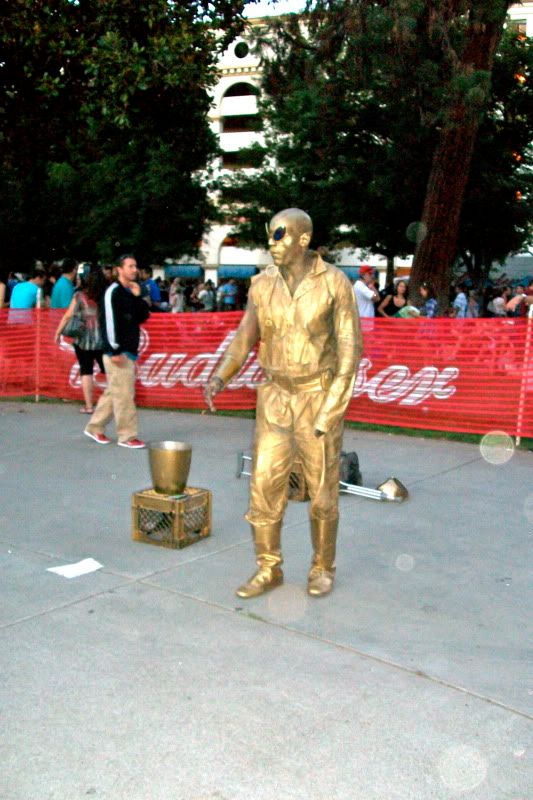 The New Humans played a great show.
Our friends Ryan, Julia and Oliver looked especially dapper that night.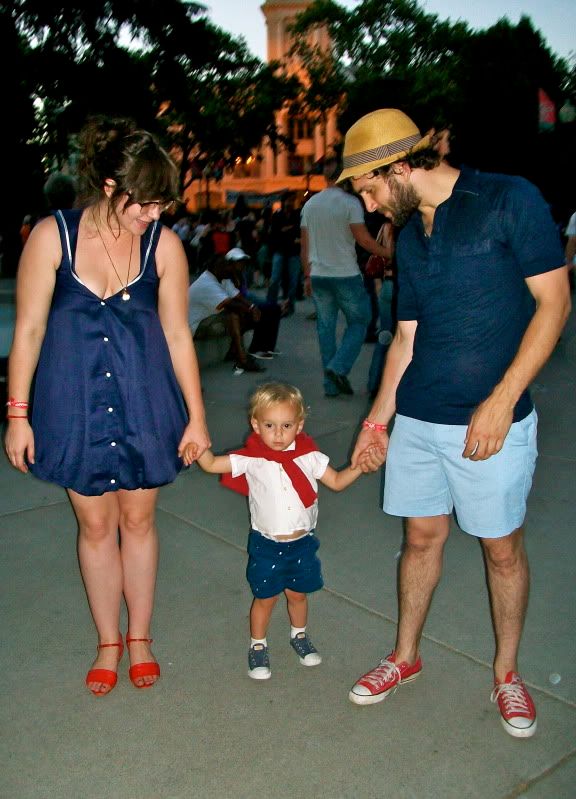 Bea has a new suitor.
I always forget to take evening photos but we also went to a show later as well, Butterfly Bones, who were very danceable.
Saturday started out right with banana pecan waffles.
We spent a relaxing afternoon in the Park for our friend Tenley's birthday.
shorts and top: crimson & clover vintage, shoes: thrifted
Bea pretended to be a baby for awhile with her actual baby friend Olive.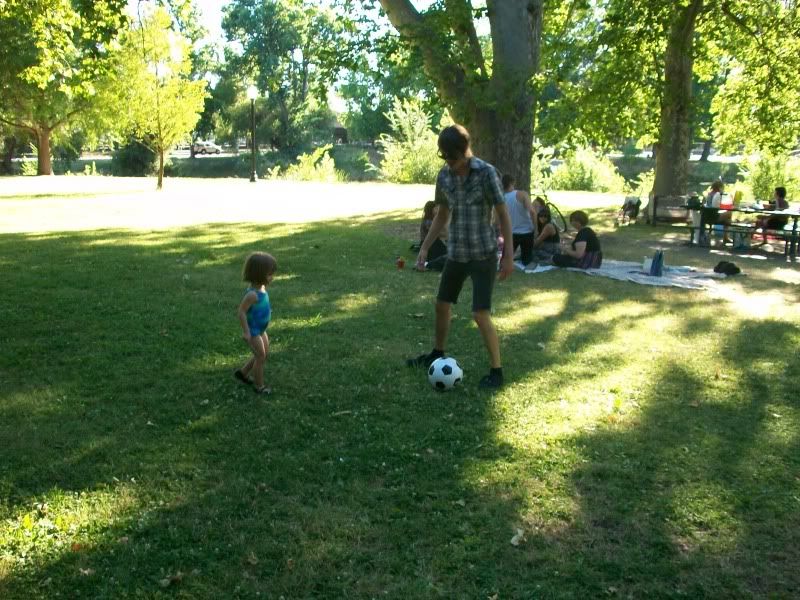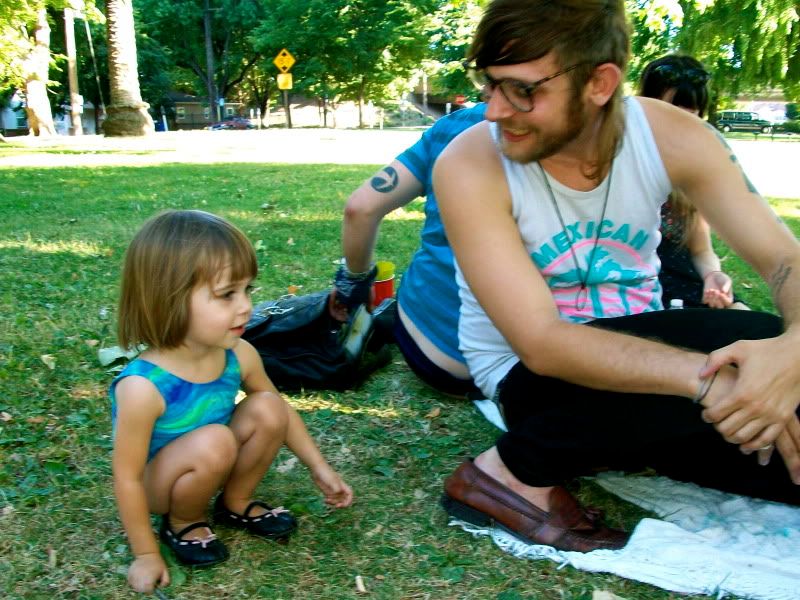 Glitter and bubbles
Saturday night was spent on the dance floor getting down.
Obligatory dishevelled after party photo.
Sunday was a chill day at a barbecue with some new friends. We all had so much fun at the pool and trampoline that I forgot to take more pics.
I hope everyone had a wonderful weekend, looking forward to checking your new blog posts!